Taking off with Travel Compensation – Omnio and Travel Welfare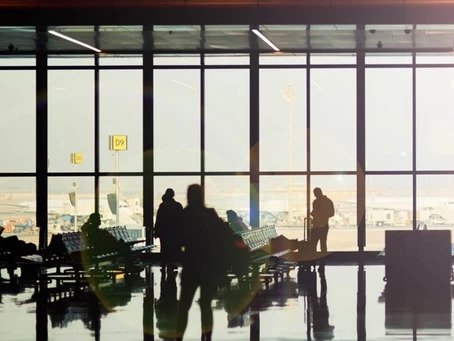 At Omnio, we have a clear mission. We help our clients' customers do more with their money…from banks, building societies and credit unions to ambitious enterprises.
A rapid digital banking revolution is underway. Our forward-thinking enterprise clients are looking to increase their relevance, nurture customer loyalty and to build trust. They want to deliver a better service.
As a tech catalyst, Omnio helps clients to rise to this challenge and deliver innovations across their services via a secure core banking platform, as well as payment and app solutions.
The travel sector – in particular, compensation payments – is a clear example of the need to stay ahead of a changing landscape.
For years, the airline industry has handled compensation payments by handing out paper vouchers, cheques or making individual bank transfers. This was a time-consuming process, open to fraud. Despite the rise of other global digital developments, processing compensation has remained a frustrating, admin-heavy and long-winded affair for travellers as well as staff.
This is a challenge that airlines could do without. The industry is facing tough economic conditions, rising costs, and having to balance increasing passenger and operational regulations, in the context of a highly competitive environment where consumers expect cheap international travel. According to research by the U.S. Department of Transport, it is seven times easier for airlines to lose a customer than to gain one.
With customer loyalty harder to secure and more important than ever for business success, the opportunities to improve customer experience by digitising payments is a huge opportunity. Which is where Omnio came in.
Working with software firm Travel Welfare, Omnio created a market-changing payment solution. Since its launch, Travel Welfare has been revolutionising the administration of compensation payments for airlines, passengers and retailers.
The creation of the 'Travel Welfare' Digital Payments Platform, which enables the issuing of funds via physical and virtual cards, allows airlines to instantly make payments at the point of the problem. Travel Welfare can provide passengers with a payment card in the event of a delay, or lost or stolen baggage, addressing their problems immediately.
The solution is ground-breaking for airline staff and retailers, too. Travel Welfare helps them to control the situation, have operational oversight and make cost and time savings. They are empowered to deliver a higher-quality service.
Indeed, Travel Welfare is the only payment solution that:
· Meets travel operator needs on multiple levels; including cost control, customer service and regulatory compliance;
· Benefits all stakeholders: travel operators, customers, retailers and solution providers;
· Improves customer experience at the point of problem;
· Is globally deliverable.
The first Travel Welfare card went live with easyJet at Gatwick Airport back in 2013.
Today, it is available in more than 179 airports globally across 5 continents, with over 5 million cards issued and over £17.5 million loaded. It has delivered over £7 million in costs savings to airlines, while improving back office reconciliation and operational insights.
Our blue-chip clients are testament to our solution's measurable business impact…
· "We would love to see all airlines adopt this system. Our tills are no longer clogged up with paper vouchers." Pret A Manger.
· "The Travel Welfare system allows us to communicate and deal swiftly with our customers, giving them a greater choice, while providing us total spend awareness and full transparency on costs" Gill Lucas, easyJet.
… as are passengers like Suzy Smith:
"We were not happy about being delayed, but at least the card we were given was more dignified and useful than the vouchers they used to give. We hardly had to queue, and I was able to get a coffee from Costa and a sandwich from WHSmith.
"When you are frustrated and tired, small things become important. The Travel Welfare card at least made me feel someone had thought about my experience too."
In the battle for the hearts and minds of the customer, Omnio has provided a simple and effective solution. Travel Welfare turns the negative of delays into a positive experience which shows the customer that they are valued by the airline they are travelling on.