Q&A | Adrian Cannon & The Retail Tech Show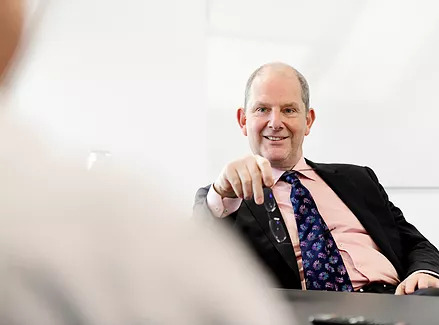 Can you tell us a bit about Omnio?
Omnio is a technology innovator that aims to be the platform of choice for retailers seeking to enhance their customer journey with a suite of unified digital products, including membership services, payment-linked loyalty & rewards and embedded financial services. Our cloud-based platform, OMNICORE, allows retailers to easily blend these solutions together to create powerful customer propositions, with a scalable 'pay-as-you-grow' subscription model.
Customers benefit from an improved experience, driving engagement and increased spending, while retailers capture more wealth (and data!) in their ecosystem, generating new revenues and protecting market share.
Why did Omnio choose to join the Retail Technology Show this year?
The Retail Technology Show is the largest show in the retail industry and therefore the perfect fit for Omnio to showcase our market-leading solutions. At Omnio, we believe we have a suite of solutions that will have a positive impact on the retail market, and change the way that customers interact with the brands they love. We are looking forward to connecting with retailers to stimulate conversations and show how we can help them enhance their existing customer journey, drive new revenues and boost engagement to build valuable lifelong relationships with their customers.
Why should delegates stop by your stand this year?
Omnio uniquely unifies memberships, loyalty & rewards, and financial services in a single platform. We are particularly excited to show retailers how our platform can help them directly link customer payments, with loyalty and rewards, streamlining the overall customer experience, while creating new opportunities for them to capture data and get to know their customer better.
Moreover, new innovations like our "Save to Spend" solution, allows customers to set money aside for future spending in return for a retailer provided incentive, offering a sustainable and complimentary alternative to "buy now, pay later."
What do you think will be the key themes on the agenda at this year's event?
Retailers are working hard to become more digital with a renewed recognition that customer experience is fundamental to their success. Digital solutions can help reduce customer effort leading to increased sales conversion and revenue.
What can we expect to see from Omnio for the rest of the year?
Omnio is growing quickly in the space from a strong base in Italy and we are excited to expand the
list of retail partners we are working with to enhance their digital services. We expect to bring new innovations to market, particularly related to payment-linked loyalty which will continue to transform the loyalty and rewards space. Moreover, the world of retail finance is changing with retail banks no
longer holding a monopoly on retail financial services.
We expect to work more closely with our retail partners to leverage this trend by helping them embed white-label financial products into their customer journey, or implement specialised payment systems in their ecosystems.