Omnio + An Post: Hypercharging business with financial services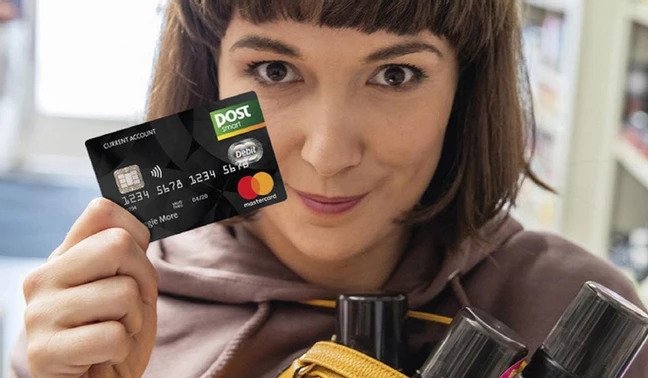 Ambitious enterprises and retailers such as post offices are looking to increase their everyday relevance, nurture customer loyalty, and build trust. At Omnio we let enterprises of all kinds offer their own customers more – through a marketplace of financial services they can access on demand.
Across business as well as traditional banking, a rapid digital revolution is underway, fuelled by the need to replace antiquated legacy platforms and the growing adoption of cloud-based services.
Along with traditional banks, we partner with forward-thinking businesses, helping them to 'bankify' their enterprise by engaging and monetising their customer bases, ultimately providing the platform to stay relevant, profitable and cement that ever important customer relationship.
A clear example of this is our work over the past few years with An Post, Ireland's postal services provider, which has enabled the business to enter a hyper-engaging financial services ecosystem via our intuitive and flexible technology platform. As the state-owned provider of postal services in the Republic of Ireland, historically, An Post services have encompassed mailing, communications and retail for 1.7 million weekly customers nationwide. Back in late 2016, however, when An Post decided to enter the retail banking market, it quickly recognised the urgent need for a strategic tech partner with robust expertise.
According to John Rice, Financial Services Director at An Post: "Omnio was the only business to come in and talk about our business in a way that related to our customers and our position in the market, rather than just focusing on its own business or product.''
An Post had ambitious goals, such as ensuring a rapid entry into the banking market, as well as creating a reliable and functionally-rich current account for customers, all while dramatically reducing implementation time and operating costs.
We rose to the challenge with a thorough and tailored approach, harnessing our cloud-based digital banking platform to access market-proven banking services. We integrated all key channels to bridge the move from old to new (i.e. mobile and branches), creating new cost-efficient products and services to improve An Post's customer experiences and drive greater brand affinity.
The development and implementation itself took only 12 months. The project was a resounding success, enabling An Post to secure rapid market entry at a fraction of the usual cost. Omnio's robust infrastructure provided a superior, market-leading current bank account on digital channels, including iOS and Android mobile devices. An Post has been able to leverage its brand and branches to reach new demographics and secure existing loyalty. With 950 branches across Ireland, An Post is the only sizable institution available in all communities in Ireland. As the main touchpoint for government services like pension and benefits payments, An Post has unique access to demographics underserved by traditional banking institutions.
During the first year of operation, An Post accelerated to 15,000 accounts, rising to 35,000 after the second year. Today there are in excess of 50,000 accounts.
Indeed, An Post's partnership with Omnio has allowed an established institution to become a major force in Irish digital banking – and it is growing rapidly. An Post Money now brings together an expanded suite of financial services including credit cards, personal loans, current account (debit card) and currency card; delivered both digitally and across the Post Office network. There's a 'Youth Account' on the way, too. There is now huge potential for An Post to gain significant revenue from cross-selling these products.
John summarises his experience of working with Omnio: "The best thing about working with the Omnio guys is that, first of all, they understand their business, but at the same time they are willing to have some fun and work with us. We enjoy the partnership and look forward to extending that in the future.''